Fastest Growing Company in Each State - 2015 Edition
"While Broadview focuses on the cloud-based business phone systems corner of the market, watching these other successful companies gain momentum in revenue, clients, services offered, and employees reminds us of the ever-growing need for scalable cloud-based IT solutions."
Read more

Meet the Companies Keeping Stumptown Busy
"As the fastest-growing company in Portland with $2.7 million in 2014 revenue, Net2Vault has grown by an astounding 1,965 percent since 2011."




Read more

20 Most Promising NetApp Solution Providers 2015
"To help CIOs find the right NetApp Solution Provider for their enterprises, a distinguished panel comprising of CEOs, CIOs, VCs, analysts and the CIO Review editorial board has selected top players from over three hundred NetApp solution providers."


Read more (page 15)
---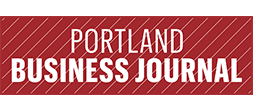 Meet the Portland-area companies on the Inc. 5000 list
Read here
Meet the 62 local companies that grew enough to land on the Inc. 5000 list
"Portland-based Net2Vault was the region's highest-ranking company, coming in at No. 225."
Read more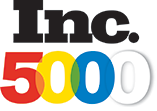 INC. 5000 RANK #1369

Specializes in NetApp disaster recovery and NetApp backup in the cloud.

3-Year Growth: 281%
2015 Revenue: $3.6M
#21 Top Portland, OR companies
#23 Top OR companies

Read more